India is a country of 1.2 billion people with nearly sixty percent of the population close to the age of thirty years. Nearly eighty percent of the population is employed and the figures affirm the fact that employment is not easy to get and if you are employed, it is all the more unlikely that you will end up getting a job of your choice….
jobsfresher.in is emerging job portal with a vision to provide an excellent platform to both job seekers and the employers. Their transparent business policies and commitment to quality and value-added service have rewarded them as well established job portal in a small era of time. Their prime focus is to provide human resource solution of experienced and qualified Junior Level, Middle Level, and the Senior Level professionals of various fields viz Infrastructure, IT, Engineering, Energy, Insurance, Banking, FMCG, etc. Their meticulous attention to every single requirement honours them as the best customer support job portal.
---
2. Naukri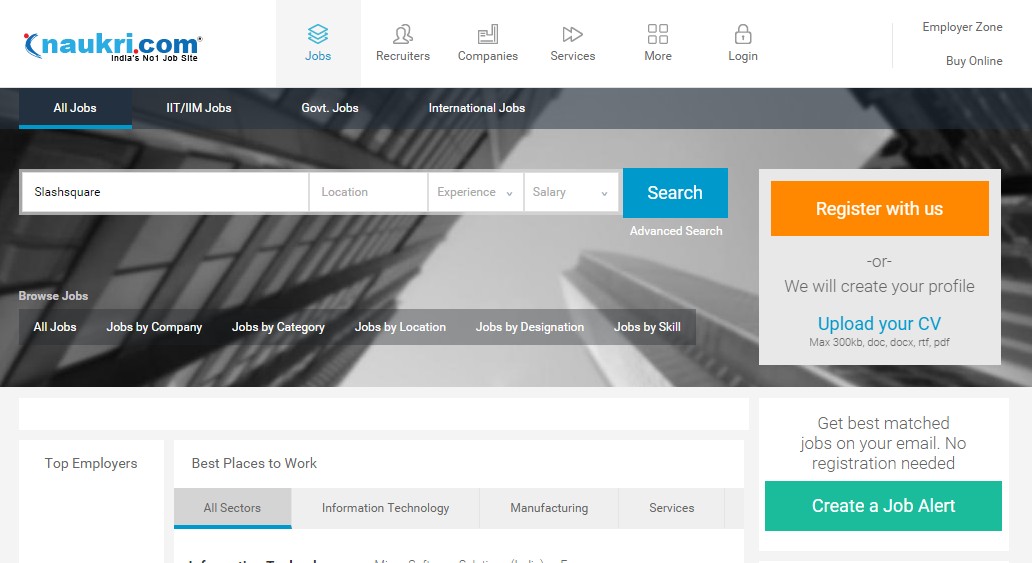 Naukri.com is the largest online job portal, which has the biggest network of clients and companies in all possible fields. The site has also extended its services to marriage and real estate. The site first came into being in the year 1997 and has been accredited as being the leading job site in India by reviews and ratings. The site has a nifty feature of Job Messenger for sending job opportunities to the registered users.
---
3. Monster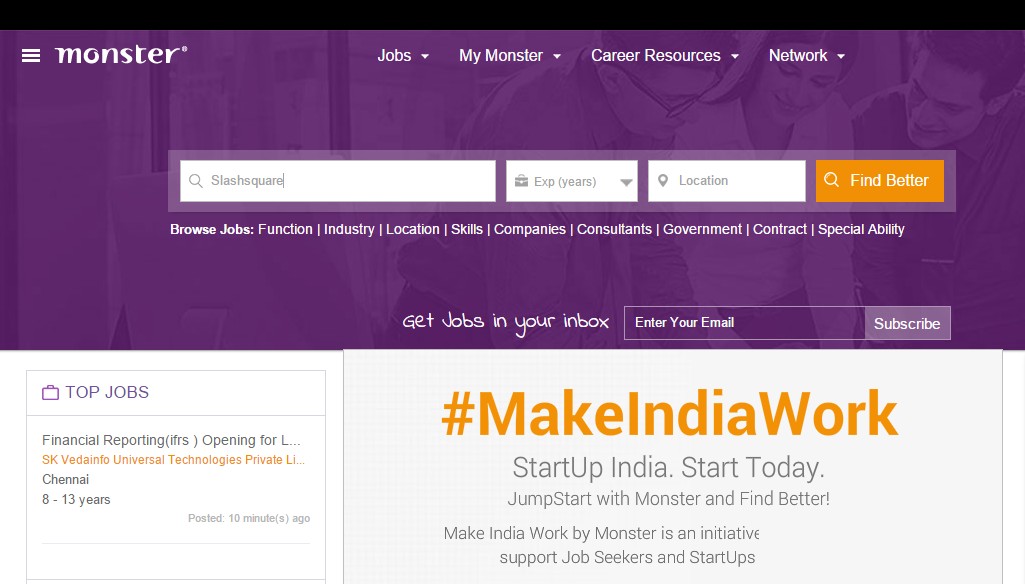 This is another prominent job website, which has an equally extensive network of job providers and seekers in Monster.com. The site provides jobs for job seekers in all avenues and provides opportunities to job providers to look for the right people with worthwhile skill sets.
---
4. TimesJobs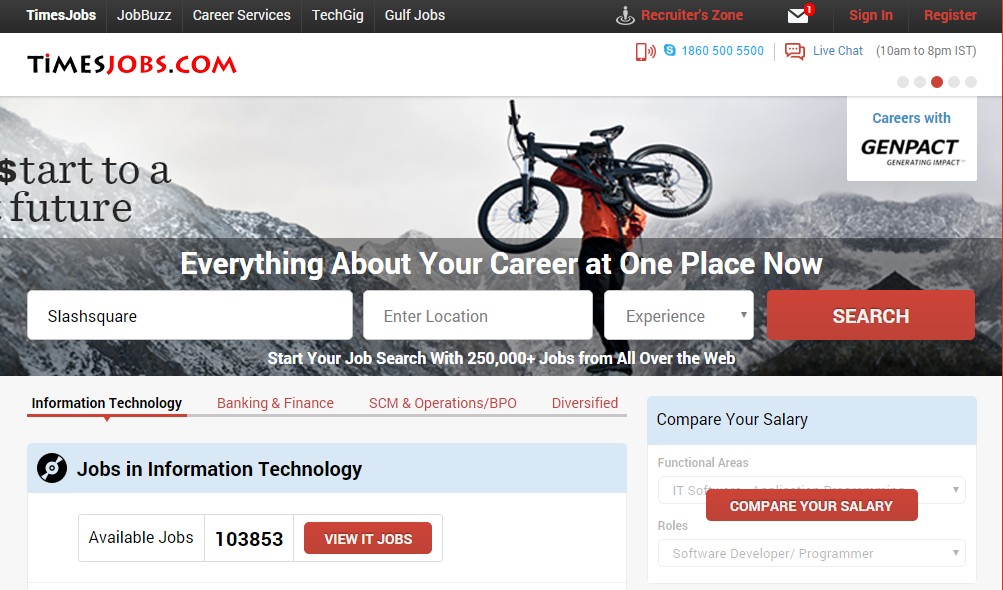 The site, a subsidiary of the Times Group, is fast becoming one of the top job sites in India. It provides excellent opportunities to job seekers and job providers in all fields. With this, portal users can display their work portfolio and samples for communicating with employers.
---